ChamQ Geno-SNP Probe Master Mix | Q811
Product Description
ChamQ Geno-SNP Probe Master Mix (Vazyme, #Q811) is specially designed for single-nucleotide polymorphism (SNP) typing by probe method. SNP typing can be performed directly after primers, probes, and templates are added, which makes it easy to use. Champagne Taq DNA Polymerase contained in this master mix as the core enzyme, along with optimized buffer, increases the success rate of typing of low-concentration templates and complex templates. The UTG/UDG anti-pollution system included in this master mix, which can function at room temperature to remove the pollution existing in the system, ensures the accuracy of the typing. At the same time, the special ROX Passive Reference Dye contained in this product, makes the product applicable to all qPCR instruments without the need to adjust the ROX concentration on different instruments.
Product Manual (pdf)
---
Advantages
Best combination of specificity + sensitivity.
Unique antibody-modified hot-start taq, with unique specificity-promoting factors.
Optimal concentrations of Mg2+ and dye.
UTG/UDG anti-pollution system.
Universal: contains a unique ROX Passive Reference Dye and is applicable for all Real-time PCR instruments (no ROX, low ROX, and high ROX).
When order, Cold Shipping option have to be selected, or your order may be delayed.
---
Selected Product Citations
---
Mechanism

---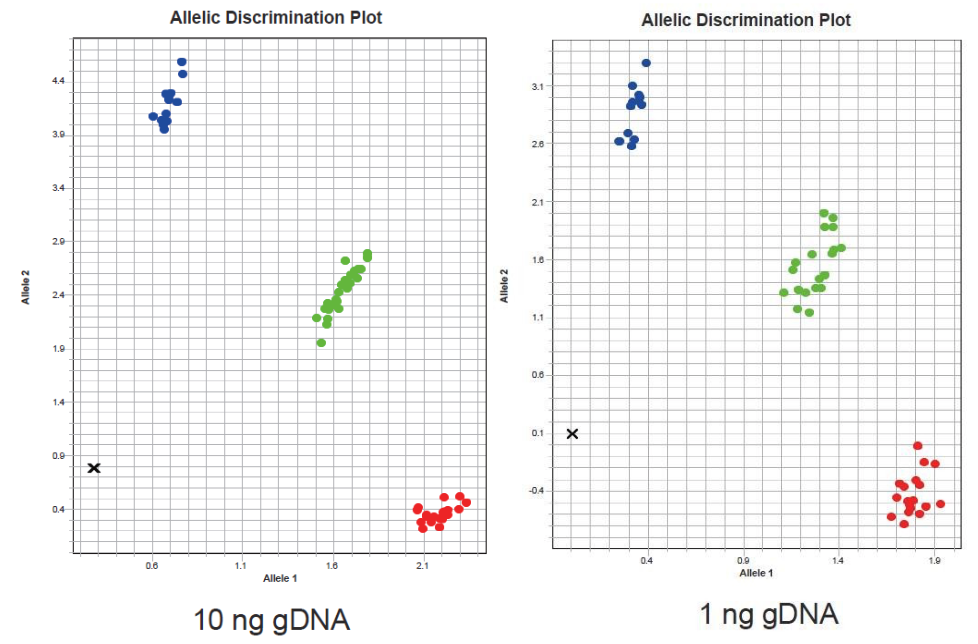 ---
Storage
All components should be Store at -20°C. Protected from light.
---
Components
---
Related Products
ChamQ Universal SYBR qPCR Master Mix (Vazyme,

#Q711

)
AceQ U+ Universal Probe Master Mix V2 (Vazyme,

#Q513

)
Find Similar Products by Category
Customers Who Viewed This Product Also Viewed