Ribo-off rRNA Depletion Kit (Human/Mouse/Rat) | N406
Ribo-off rRNA Depletion Kit (Human/Mouse/Rat) | N406
Ribo-off rRNA Depletion Kit (Human/Mouse/Rat) | N406
Product Description
Ribo-off rRNA Depletion Kit (Human/Mouse/Rat) (Vazyme, #N406) is designed to deplete rRNA (including cytoplasmic 28S, 18S, 5S rRNA, and mitochodrial 12S, 5.8S rRNA) from human, mouse, and rat total RNA preparations, while leaving mRNA and other non-coding RNA. This kit is suitable for both intact and degraded RNA samples (i.e. FFPE RNA). The obtained rRNA-depleted RNA can be used for analysis applications of mRNA and non-coding RNA (e.g. lncRNA).
Product Manual (pdf)
---
Advantages
Applicable to multiple species: human, mouse, rat, etc.
Complete rRNA depletion: rRNA depletion rate > 99.9%.
Adapt to low-input RNA: Starting from 100 ng of total RNA.
When order, Cold Shipping option have to be selected, or your order may be delayed.
---
Selected Product Citations
Huo X, et al. The Nuclear Matrix Protein SAFB Cooperates with Major Satellite RNAs to Stabilize Heterochromatin Architecture Partially through Phase Separation. Mol Cell 2020, 77:368-383

PMID:

31677973

Cai Z, et al. RIC-seq for global in situ profiling of RNA–RNA spatial interactions. Nature 2020, 582:432-437

PMID:

32499643

Xu W, et al. METTL3 regulates heterochromatin in mouse embryonic stem cells. Nature 2021

PMID:

33505026

---
Mechanism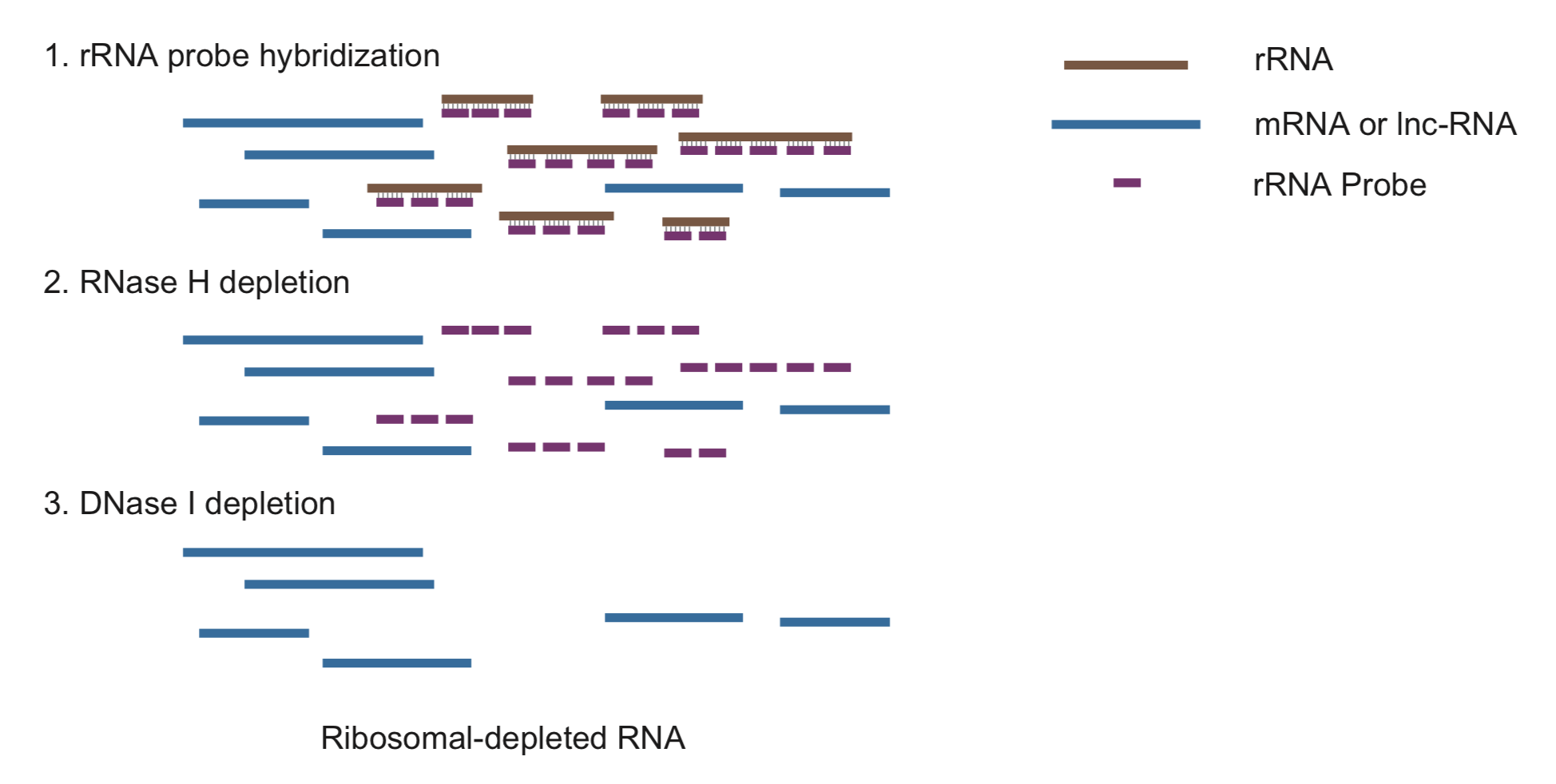 ---
Storage
All components should be Store at -20°C.
---
Components
---
Related Products
Ribo-off rRNA Depletion Kit (Bacteria) (Vazyme #N407)
VAHTS Total RNA-seq (H/M/R) Library Prep Kit for Illumina® (Vazyme, #NR603)
VAHTS RNA Adapters set 1 - set 2 for Illumina® (Vazyme, #N803/N804)
VAHTS RNA Multiplex Oligos set 1 for Illumina® (Vazyme, #N323)
VAHTS DNA Clean Beads (Vazyme, #N411)
VAHTS mRNA-seq V3 Library Prep Kit for Illumina® (Vazyme, #NR611)
VAHTS Stranded mRNA-seq Library Prep Kit for Illumina® V2 (Vazyme, #NR612)
VAHTS DNA Clean Beads (Vazyme, #N411)
Find Similar Products by Category
Customers Who Viewed This Product Also Viewed